Rich Media Collaboration Solutions
Progility Technologies, India is one of the largest system integrators providing Telepresence and Rich Media Collaboration solutions to small, medium & large enterprise for more than a decade now.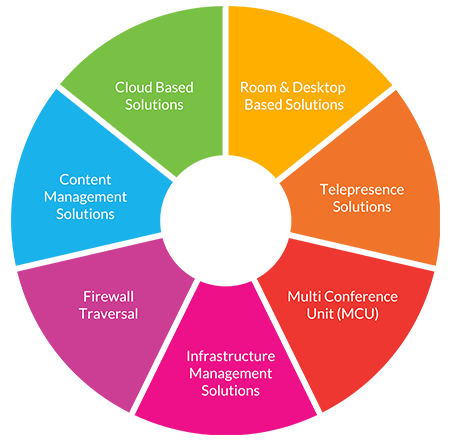 We have strategic alliance with leading video conferencing vendors/OEM's to provide video enabled UC solutions, thereby providing organizations, the flexibility to leverage their video communications investment in the best possible way.
We provide immersive telepresence solutions from Polycom which work at the touch of a button to provide a seamless and hassle-free video experience. Our expertise in deploying video communications solution renders us with a flexibility to provide customized telepresence by incorporating full HD 1080p video, wide-band audio and HD PC content sharing as per customer needs.
We have a wide installed base of customers across various industry verticals. Our capability to deliver nation-wide services round the clock makes us a favorite choice with our customers. We have a rich experience in handling complex projects involving the Endpoints, Multipoint Control Unit (MCU), NAT Firewall Traversal, Video &Content Management solutions.